Personal data as a new kind of currency will create €1 trillion market in EU by 2020 but the main challenge will be to establish the trust that keeps this information flowing. BCG explains why.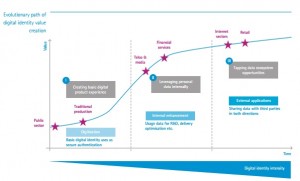 In process automation, User enablement, Personalization, Enhanced delivery, Personal data-driven R&D, and Secondary monetization — are six major trends of Identity industry according to The Boston Consulting Group report The Value of Our Digital Identity.
All of these trends will impact all of today's industries by 2020 and all of them as a foundation have personal data which BCG describes as a new form of currency.
BCG predicts that by 2020 Identity industry, as a part of Privacy industry, will be a €1 trillion Market only in Europe, not counting rest of the World.
But as BCG states that realizing the full potential of Identity industry is not a given. People are worried about loss of privacy and the improper use of their personal information. Companies fear the backlash that could result if they approach managing personal information in the wrong way.
The challenge is to establish the trust that keeps this information flowing.
For EU businesses and governments, the use of of personal data will deliver an annual benefit of €330 billion by 2020.
For individuals, the value will be more than twice as large: €670 billion. Much of that will be due to online services (i.e. Facebook, Google…) thanks to business models that monetize personal data and are highly valued by consumers.
Identity industry will emerge over three phases – Digitization, Internal enhancement, External applications – that will in most EU countries be simultaneous.
Digitization is a process of creation of basic digital product experience specially in public sector and traditional production. Basic digital identities are used as secure authentication.
In fact, it is the public sector and health care that are expected to profit the most, realizing 40 percent of the total organizational benefit.
Internal enhancement is a process of leveraging personal data internally. Personal data will be used for R&D, delivery optimisation etc. and most active in this phase will be telco and media companies and financial services.
External applications is a phase in which companies will start tapping data ecosystem opportunities like sharing data with third parties in both directions. The most active will be internet sectors and retail.